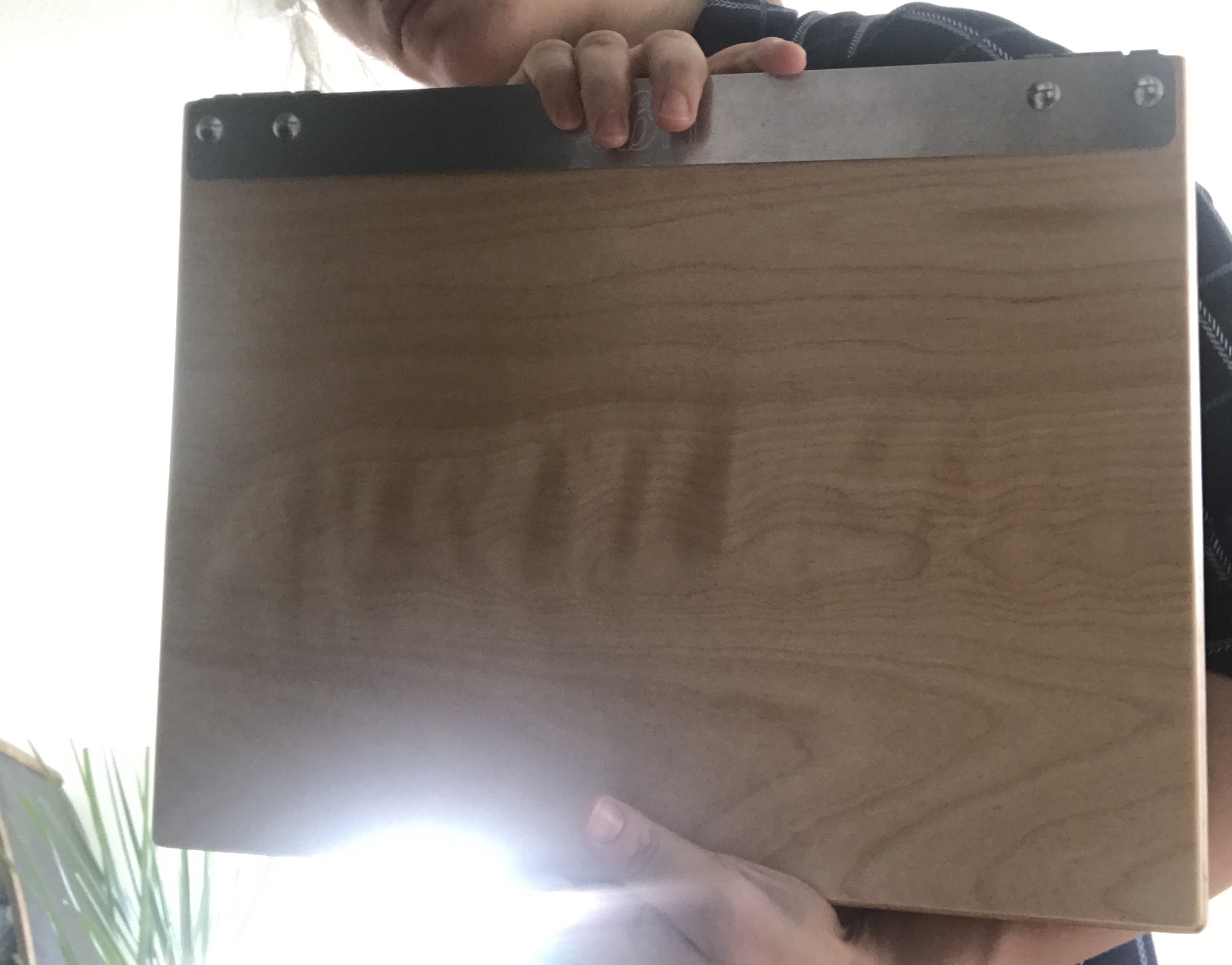 In the spirit of getting back to my creative roots, I got myself a gift with money earned through my art. this beautiful darling is a pochade box, or "pocket box", which is an extremely lightweight and portable easel you can fold up and take with you on trips. Specifically designed for plein air painting, which if you don't know, is simply the act of painting in the open air! Mine is the New Wave u.Go 11×14.5" Pochade box , it's about the size of a large laptop. New Wave also carries smaller models, but I opted to go with their largest Pochade box.
I chose to go with the larger model mainly because I imagine myself preferring larger canvases and I can use it both in studio and en plein air. You can also adjust it for fairly small canvases, boards, paper, so I liked the versatility!
I'm excited to get outside and draw with this beauty! It's still quite cold in Thunder Bay (it's early March 2021 as I write this), but I'll make it work and I'll be documenting my adventures in video and in writing. The plan is at least once a week throughout March. In warmer months, I want to get out even more!
To follow in my creative adventures, you can follow my blog~ you can also find me on social media (links below). For even more behind the scenes, you can support my adventures on patreon!
Instagram: instagram.com/heywestermann
Ko-fi: ko-fi.com/heywestermann
Patreon: patreon.com/heywestermann